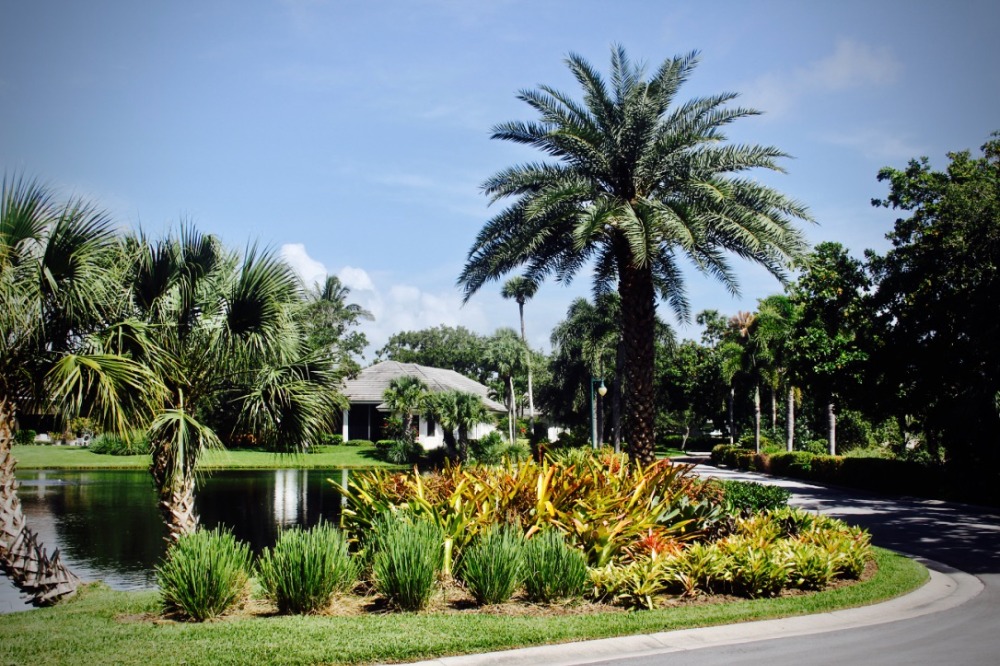 The Bermuda Bay Homeowners' Association is located in the town of Indian River Shores. In 2015 Indian River Shores was named the safest town in Florida, thanks in great part to its own dedicated and highly trained Public Safety Department (police and fire department). The Safety Department is located literally a few minutes from Bermuda Bay. Our central location to the mainland Vero Beach shopping as well as to island amenities is a great asset to living in our community.
Our gated community is made up of two elegant condominiums, beautiful turnkey courtyard homes as well as individual homes on substantial private lots. There are 24 condo units and approximately 100 homes. This makes for an ideal-sized community where people feel they live in a neighborhood where they know many of their neighbors.
Bermuda Bay is situated on both the east side and the west side of A-1-A, so every resident has access to the beach and ocean. There is a guardhouse at the entrance to both sides, and it is manned 24 hours a day/7 days a week.
On the east side, Bermuda Bay has a dune walkover ending in a large deck on the ocean that has tables and benches with shade cover. As well, there is a parking lot for cars and bikes, and a beach bathhouse.
On the west side, Bermuda Bay has two lovely ponds, and a beautifully appointed Clubhouse. Next to the Clubhouse are two Har-Tru green clay tennis courts, and a very large heated swimming pool with spacious deck and lounge area. Within the Clubhouse is a large gathering room, kitchen, card room and workout facility. The Clubhouse is used throughout the year for residents' private parties as well as monthly Bermuda Bay community parties, book club meetings, and informal bridge and mah jongg games. This enables our residents to stay connected through events and activities.
Bermuda Bay's central location, beach access, 24-hour guard protection and friendly, neighborhood atmosphere are some of the highlights that make Bermuda Bay a special place to call home.